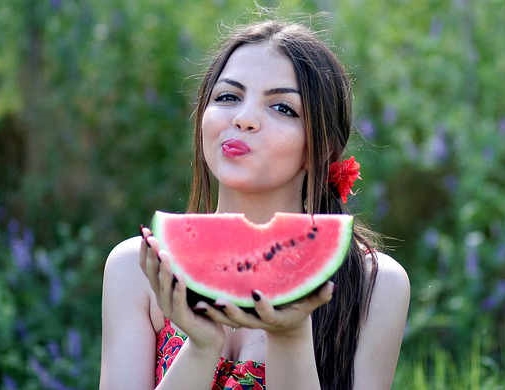 The colors we put on your braces aren't just for style. In fact, they are an important part of the braces that hold the wires in place and help to straighten your teeth. Now that school is out and temperatures are rising, let's take a look at some funs ways to add some style to your smile this summer with braces.

"4th of July" – What better way to light fireworks this 4th of July and celebrate the ole Red, White, and Blue than with America braces? "White" + "Radical Red" + "Mediterranean Blue"
---
"Watermelon" – This one is pretty self-explanatory. Who doesn't like watermelon? Why not watermelon braces? "Radical Red" + "Extreme Green"

---

"Campfire" – curl up next to a nice, warm campfire with some red-hot campfire braces on your next trip into the wilderness. "Hot Red" + "Orange Blast" + "Yellow"
---
"Smores" – Speaking of campfires, a camping trip wouldn't be complete without smores, and smores braces! "Gold" + "White" + "Black"

---

"Cold Swimming Pool" – When the temperatures get hotter, cool off with these super cool colors for your braces. "Teal" + "Light Blue" + "Dusky Blue"
---
"Purple Mountain Majesty" – Your smile will fit right into a beautiful Montana landscape with these outdoorsy colors on your braces. "Metallic Purple" + "Kelly Green" + "Light Blue"

---

"Beach" – It's pretty tough to beat the sand in your toes and nothing but sky and water on the horizon . . . and these colors on your braces! "Gold" + "Light Blue" + "Teal"
"Bobcats" – Football season is just around the corner. What better way to Stand Up and Cheer for the MSU Bobcats than with "Navy" and "Gold" braces? They look good in the stands, at a tailgate, or even at home on your couch!

---

"Back to School" – All good things must come to an end, including Summertime. Sport your school colors, on the first day back with school colored braces! It will be here soon, so enjoy the short Summer while it lasts!
---